Courier Service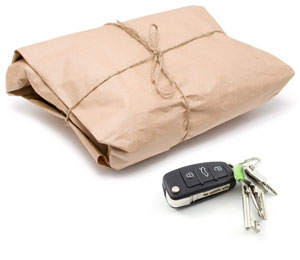 For parcel delivery and courier services in and around Central Bedfordshire contact Flitwick Taxis. With drivers and vehicles always available we will ensure that your parcel, package or document arrives quickly and safely with our Same Day Delivery Service.
Available to Account Customers or on a Payment on Collection basis, our local Courier Service is ideal for:
Urgent documents and paperwork
Valuable or fragile packages
Medical supplies
Service support deliveries (e.g. transporting spare or replacement parts)
Getting something there that you should have been sent yesterday!
Flitwick Taxis's Courier and Parcel Delivery services are available to businesses in Central Bedfordshire twenty-four hours a day. From collection to delivery your consignment will be cared for by one of our fully trained and licensed drivers, ensuring the fastest and most reliable mean of same-day delivery in Central Bedfordshire. To book a collection, simply call 01525 405060. Collections can be arranged within 30 minutes of your booking.
Simple to book a Courier Delivery Service
Fast collection of Packages or Parcels
Delivery direct to your desired destination
Local Same Day Delivery Service in Central Bedfordshire
With a range of vehicles always available, Flitwick Taxis can accommodate the majority of small to medium sized packages. Please contact our controller for advice and information.
So please remember, next time you have to a package that needs to be sent or received our Courier Service offers you door to door delivery for parcels, important letters, contractual documentation, blueprints, medical supplies and more.
Flitwick Taxis provides Courier and Parcel Delivery Services in Central Bedfordshire and beyond. For details or to set up an Account contact us now on 01525 405060 or by using our Contact Form.